RoadJob Academy: The industry's future begins here !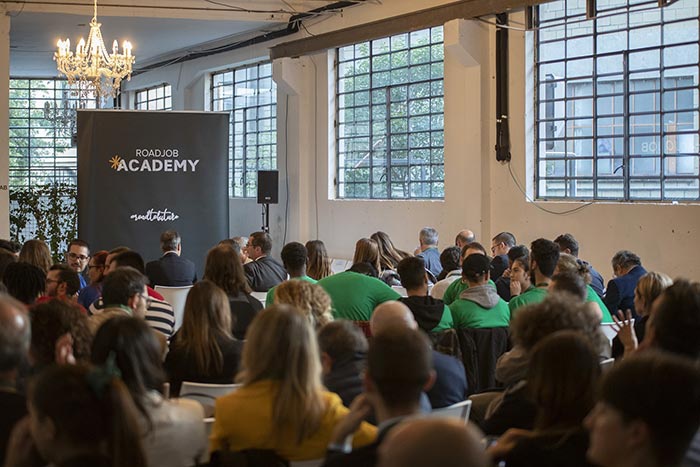 A new initiative for the territory and the next generation unveiled in Lecco.
On Monday October 7th there was the unveiling and presentation that officially kicked off the operating phase of the RoadJob Academy. Reserved for people between the ages of 18 and 29, the RoadJob Academy is the sum of 3 educational courses designed to train and tutor tomorrow's industry professionals whilst also allowing easy access to Italy's best industries. The partnership of the business world with that of training represents, for the men and women attending the Academy, a unique opportunity to receive specific training and gives them a real fast track in finding work in the industry.
"It has become necessary to collaborate with schools, universities and institutions to attract and develop the on-the-job skills needed to overcome today's challenges as well as those of the future." Mauro Califano HR said at the unveiling event. Other than market trends and its business goals, Rodacciai is also committed to community involvement for professional and human development; promoting Roadjob also achieves this.
Community involvement, professional growth and the personal empowerment of the participants are the founding principles of the Roadjob Academy: goals that can only be achieved through innovative didactic methods within a course designed to maximise the participant's experience and learning. We will contribute to the project by offering visits to plants and factories, lessons held by technicians and managers, exchange events with professionals and open days with industry leaders.