Work resumption and news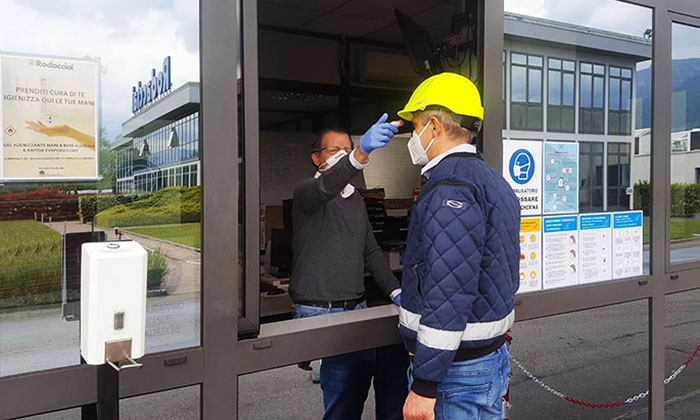 In the last weeks Rodacciai SPA has worked hard on every aspect to be ready to restart safely and in compliance with the Regulations in force related to the World health crisis.

"The reopening has been only possible thanks to the effort and professionalism of everybody in respect of the Safety Regulations and Precautions necessary to make the working environment safe for people", these are the words of the President Gianluca Roda.
Rodacciai will continue with a "step by step" methodology thus ensuring the safety and facing the various situations and Regulations in the most immediate and appropriate way.
"We have never stopped the sales network. We are using the smart working to be present and available for our customers in Italy and foreign markets, managing to find solutions to strengthen the relationships already consolidated with our customers" comments Andrea Roda, Coordinator of the Sales Area.

News: Roda CustomLine

Rodacciai SPA is ready to immediately supply a new line of performing products that represent the answer to the increasingly challenging customer needs. These products won't only concern the family of the free-cutting steels but also the ones of alloy and stainless steels and will be sold under the name " Roda CustomLine ".

"We were ready to launch and supply these new products already at the beginning of the year, but with the arrival of the Covid-19 and the safety measures to be adopted, we preferred to put the launch presentation into the marketplace in stand-by, giving priority to new needs related to Covid-19 crisis.
We are now more than ready to start again with new energies and with new productions and commercial projects ", concludes Andrea Roda.